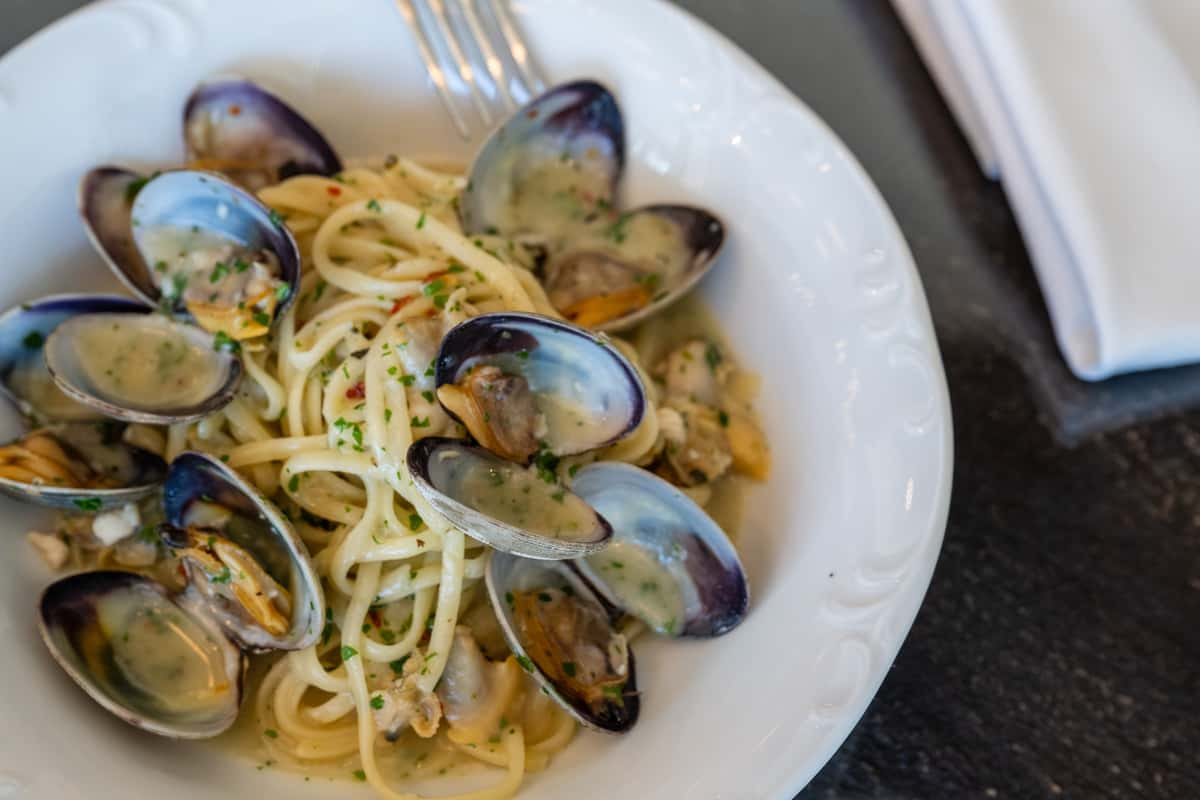 Celebrate National Pasta Day with Rollati Ristorante's Artisanal Selection
Celebrate National Pasta Day with Rollati Ristorante's Artisanal Selection
October is here, and with it comes the delightful celebration of one of the most beloved foods worldwide: pasta! While the entire month pays homage to this versatile dish, October 17th is officially earmarked as National Pasta Day, and Rollati Ristorante is all set to help you mark the occasion in true Italian style.
Handmade Pasta: A Tradition of Excellence
At Rollati, our passion for pasta runs deep. Every dish on our menu is a testament to the rich culinary traditions of Italy, and our commitment to authenticity is evident in our handmade pasta options. Whether you're a fan of the classic Spaghetti e Pomodoro or have a penchant for the intricate Rigatoni Alla Vodka, our offerings cater to every palate.
What makes our pasta stand out? The secret lies in our dedicated pasta-making station situated right in our kitchen. Here, our skilled chefs craft pasta using time-honored techniques, ensuring every strand and shape is a piece of art.
Rollati's Provisions Market: Bring Italy Home
If our pasta dishes inspire the chef in you, we've got good news! Rollati's provisions market offers a curated selection of both fresh and dried pasta, allowing you to recreate our delectable dishes in the comfort of your home. This retail portion of our restaurant ensures that you have access to the finest quality pasta, the same ones we use in our dishes.
Fresh Pasta at Your Doorstep with DoorDash
Craving Rollati's signature pasta but wish to enjoy it at home? We've partnered with DoorDash to ensure that our fresh, handmade pasta can be delivered straight to your doorstep. Savor the flavors of Italy without stepping out – simply place your order here.
Join Us in Celebrating National Pasta Month
October's National Pasta Month is an ode to the rich history, versatility, and sheer deliciousness of pasta. As we inch closer to National Pasta Day on the 17th, we invite you to join us in this culinary celebration. Dive into our menu, explore our market, or simply order in – the choice is yours!
So, whether you're a pasta aficionado or someone who enjoys the occasional Fusilli Alla Genovese, make your way to Rollati this October. Let's raise our forks to the timeless charm of pasta, and celebrate its place in our hearts and plates!