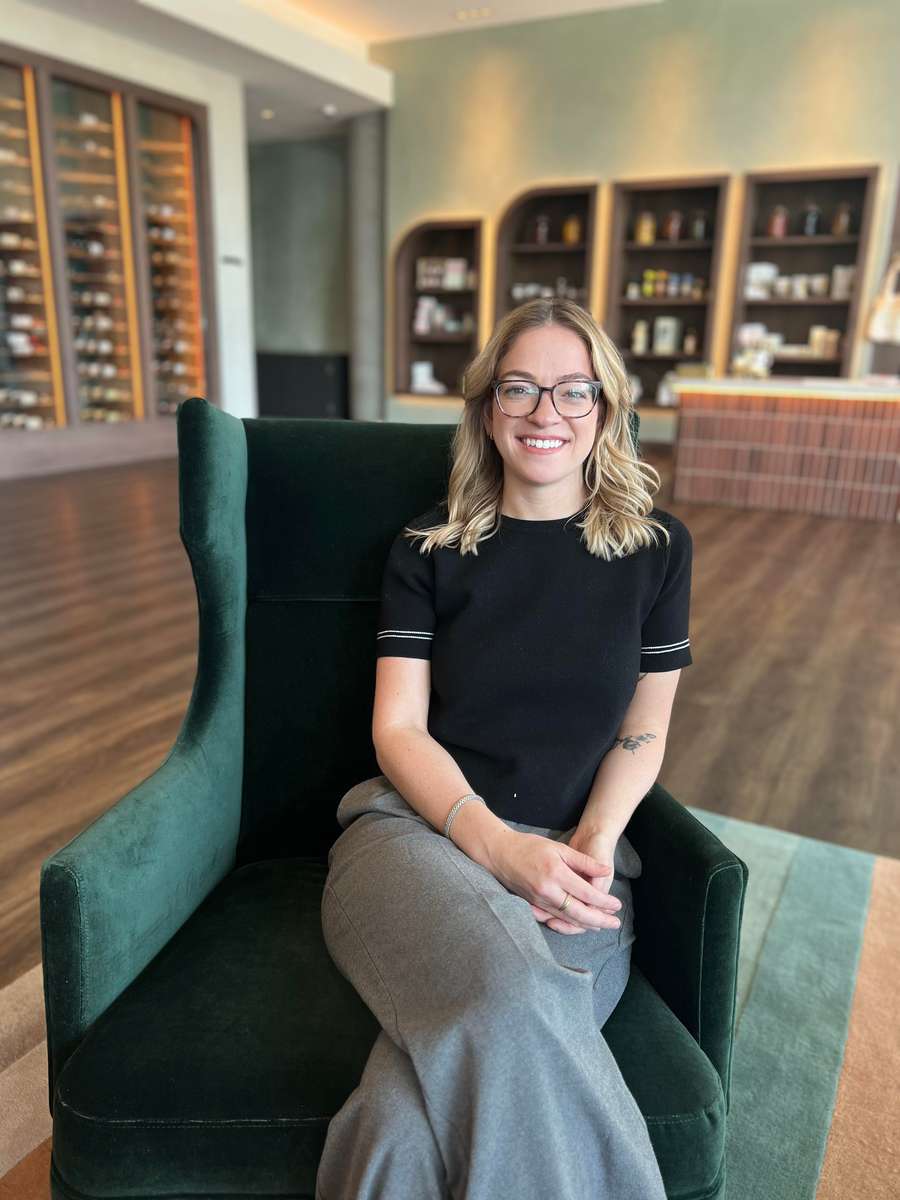 Meet General Manager Drianna for Italian-American Heritage Month
Meet General Manager Drianna for Italian-American Heritage Month
October is National Italian-American Heritage Month, and what better way to celebrate this rich and diverse culture than by featuring one of our very own here at Rollati Ristorante!
This month, we are thrilled to introduce you to a remarkable personality who was key to our grand opening here in downtown San Jose, and who embodies the true spirit of Italian-American heritage and hospitality: our general manager, Drianna Cardarelli!
Below, Drianna shares with us why she is so fond of her heritage, and why she loves working at Rollati:
Tell us a little bit about your Italian heritage and background. Have any family stories to share?
"I was born and raised in Rochester, New York, where my great grandparents migrated to from Italy. I'm from northern Italy on mom's side and southern Italy on my dad's side. My mom's maiden name was Serafini but in order to buy groceries safely in New York, it had to be changed to Serafine.
Food, family and religion are big aspects to our Italian culture, so that was always instilled in me while I was growing up. My mom and dad cooked dinner for me and my brothers every night, and we would all go to Roman-Catholic church every Sunday. Holidays and birthdays are huge in our family, even our second and third cousins were invited. I have a really big family — my mom was one of seven, and my papa (grandpa) was one of nine.
Some of my best memories are of my papa, who was born in Tutto, outside of Rome. I would go over to his house once or twice a week, and he and I would cook dinner together. Sometimes he would boss me around, but we enjoyed spending time with one another in the kitchen."
What makes you proud to work at Rollati Ristorante as General Manager? How did you get to be where you are today?
"I started working in restaurants when I was 12, and went from there. I was a busser throughout college, and always had being a server as my "fun job" after college. I moved to California from New York five years ago, and was working at Apple as a data analyst, but I wanted a fun serving job on the side to meet new people. When I was applying for a server position, I was looking through menus to see if I would be excited about any of the food — that's when I stumbled across Left Bank Santana Row. I immediately applied and was hired on as a server. After only a couple of months, I became a full-time manager. From there I moved up the street on Santana Row to Left Bank's sister restaurant LB Steak, and later on went to Meso Modern Mediterranean to serve as General Manager.
I am really excited to now be working here at Rollati because where I'm from in the state of New York there is a lot of Italian cuisine and Italian influence. It's fun being in an Italian restaurant in San Jose because there aren't a lot of other Italian restaurants here. I like putting my own twists on things like our menu and decor based on what I had growing up."
Can you tell us a little bit about the food at Rollati and what sets it apart? How does it compare to the Italian cuisine you had growing up?
"The food at Rollati is definitely Italian-American. It takes simple ingredients and techniques and makes something really special. I believe something that sets it apart, especially in California in general, is that we care about the taste and not necessarily the looks of the dish. When growing up my papa didn't necessary make it look like a fancy meal, but when you took a bite you could taste the love that went into each dish. I think that is something we forget about sometimes — to not only go by the looks of food, but the freshness of the ingredients and what you create with them. When you do that, the looks and everything else will fall into place. That is something Rollati has done and it has all fallen into place...correctly."
Which dishes and cocktails do you recommend that guests don't pass up?
"The dishes I wouldn't pass up are maybe obvious. I am a meatball snob and mostly only eat my own, but I love the ones we have here. The Spicy Pie is amazing, as well as the Rabbit Agrodolce, which every time I have it I am still impressed by. As for drinks, they are so well thought out, so its hard to choose, but the Garibaldi and the Smoke and Mirrors are amazing."
Come meet Drianna and celebrate Italian-American Heritage Month with us at Rollati this October by booking a table here.